April 2023 Meetup
Date/Time
Date(s) – 04/18/23
6:00 pm – 7:00 pm
Location
Grand Stafford Theater
Categories
Liam Snyder (Project Lead), Andres Lasala, Joshua Matthew, Kevin Liu ::  C-Lars
C-Lars team – Developing a more efficient solution for robotics used for heavy machinery. The project mainly focuses on research and conceptualization of alternative mechanisms for propulsion.
Liam Snyder is a mechanical engineer at Texas A&M. He is in the Corps of Cadets and driver for the Formula Student team in both combustion and electric cars.
Andres Lasala is an A&M freshman engineering student and a  Computer Aided Design Designer at Superior Aircraft Components.
Joshua Mathew is a Mechanical Engineering Student at Texas A&M University engaged in logistics automation.
Dillan Gay (Project Lead) :: The Sick Inc.

Using 2D LiDAR technology for developing a safety system for heavy machinery.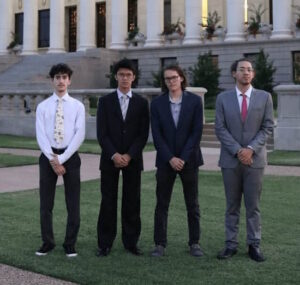 Dillan Gay is a junior at Texas A&M UniversityTexas A&M University working on his bachelor's degree in Mechanical Engineering, Junior. Some of his activities and societies are: TAMU RoboMasters (Events Manager and Engineer), Creative Writing Techniques Club (President).
* Aggies Create, is a student led consulting organization that allows students to utilize their skills and gain experience while developing solutions for consultants.
February 2023 Meetup
Date/Time
Date(s) – 02/21/23
6:00 pm – 7:00 pm
Location
Grand Stafford Theater
Categories
Nash Porter :: "RS DesignSpark… who? what?"
Nash will introduce RS DesignSpark to the community and detail the resources they can provide to engineers: an online community, free software packages, and most recently the technology incubator called "Accelerate.".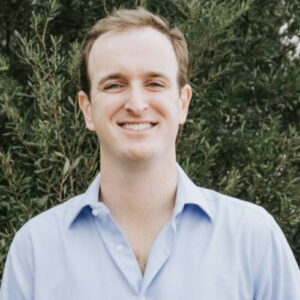 Nash Porter is a Bryan native and Texas A&M grad. After graduating A&M, he was been blessed to play in many different industries- anything from designing offshore robotic submarine handling systems, programming electronic touch displays on wakeboarding boats, and even performing surgery on cockroaches (you should ask about that one). After a few years in Oklahoma, he returned to Texas A&M in pursuit of a graduate degree where he met his new wife, Katie.
Currently, he leads the Accelerate technology development program based out of the DesignSpark Innovation Center (DSIC) in Bryan, TX. The Accelerate program is a tech incubator/accelerator curated towards manufacturing and industrial startups. Companies enter the 12-month program and are provided with a suite of tools, funding, and mentorship to "Accelerate their potential."
David Lyster :: Adventures of an Aggie Engineering Student Consultant
David will be presenting his experience as an engineering consultant at A&M and share some of his personal projects: anything from a homemade variable intake valve for his car to a custom designed laser gun system.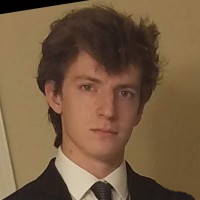 David is a Junior Mechatronics, Robotics and Automation Engineering at Texas A&M University. He also works part time as Hardware Engineer at The Reynolds and Reynolds Company and he is a Technology Officer at Aggies Create, a student led consulting organization that allows students to utilize their skills and gain experience while developing solutions for consultants.
November 2022 Meetup
Date/Time
Date(s) – 11/15/22
6:00 pm – 7:00 pm
Location
Ice House on Main
Categories
Doctor David Flint and William Scott :: The WHOOP!!! App and the Ionic Framework

Doctor David Flint will discuss the User Adoption and Diffusion research objectives behind the WHOOP!!! App,  an Affinity Network experimental app framework, soon to be released within the Texas A&M University community.
William Scott, a member of the AGX dev team, will present the Ionic Framework, the impressive Cross-Platform App Development Platform that runs the WHOOP!!! App.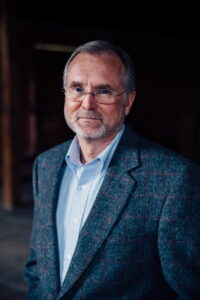 Doctor David Flint is a professor, mentor, musician, world traveler, and as an entrepreneur, a habitual risk taker. He has been engaged in entrepreneurial activities since the early 1980s across multiple industries and is presently involved in board, leadership, or advisory positions across business endeavors in software applications, real estate, and insurance. David serves on the board of several not-for-profit organizations with both domestic and international activities and is passionate about helping businesses, entrepreneurs, and individuals succeed.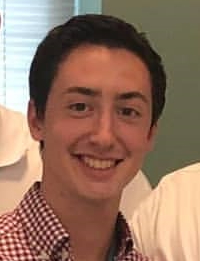 William Scott, a current sophomore in college, taught himself how to program at 12 years old. Since the start of his career, he's taken particular interest in developing mobile applications for both Android and iOS. Having an active education and freedom to pursue many frameworks for development, he's gathered an educated understanding of many current methods of app development. Scott has released many apps to the app store throughout his highschool career, having experience in the mobile app store market.
July 2022 Meetup
Date/Time
Date(s) – 07/19/22
6:00 pm – 7:00 pm
Location
Grand Stafford Theater
Categories
FEBRUARY 2022
Connor Riely: NFTs and the Metaverse – We already live in the Metaverse, you just do not know it….yet!

DECEMBER 2021
Dr. Bin Mai: The Next Stage in Evolution of Information Security – Emergence of Human-Centric Information Security

Dr. Bin Mai is a faculty member and program chair for the Technology Management program in Texas A&M University. His main research interests focus on the analytical, empirical, and behavioral study of information technology management in general, and of information security management in particular.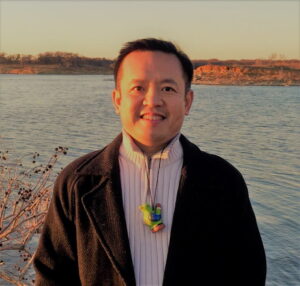 Dr. Mai will synthesize the evolution of information security research over the decades, and point out the emerging significant trend of the next stage of information security research, which he terms "Human-Centric Information Security". He will illustrate the characteristics of each stage of the evolution, and discuss some cutting-edge research projects that signify the emergence of the next stage of such evolution.
NOVEMBER 2021
Noah Phillips: The StraboSpot Data System: Developing Integrated Applications and Repositories for Big Data in the Geosciences
Noah is a Postdoctoral Research Associate – his main areas of research are: Faults and Shear Zones, Tectonophysics, Rheology, Microstructures – https://geogeo.tamu.edu/people/profiles/research-staff/phillipsnoah.html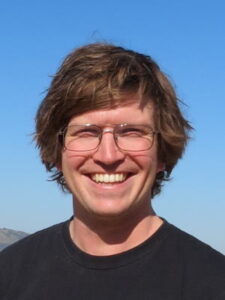 Big data in the geosciences is fundamental for understanding volcanoes, earthquakes, the movement of tectonic plates, climate change, and other Earth systems processes. Recent changes in data policies requires researchers to house data associated with their publications in accessible data repositories, but most data ends up in disparate locations with no ability to query multiple datasets. The StraboSpot team is producing open source and open API applications for data collection which automatically store data in a searchable repository.
Applications have been developed for field geology and microscopy, and an application for experimental data is currently being developed. This talk will demonstrate the current capabilities of the StraboSpot system and how it is facilitating big data science and FAIR (findable, accessible, interoperable, reusable) data principles.
OCTOBER 2021
SME Round Table Discussion : Ransomware Attacks – Perspectives and Prevention Measures on an Evolving Cyber ThreatThis month we have a special format, we will have our Subject Matter Experts round table discussion preceded by a short documentary on Ransomware. Our SME panel members follow: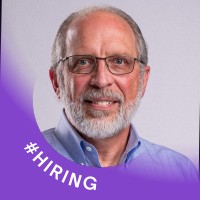 – Bernie Acre, CGCIO – CIO, City of Bryan & Texas Cybersecurity Council Partner Member – https://www.linkedin.com/in/bernie-acre-cgcio-7838375a/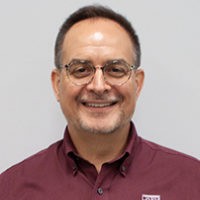 – John M. Romero – Assistant Director at the Texas A&M Cybersecurity Center – https://www.linkedin.com/in/johnmromero/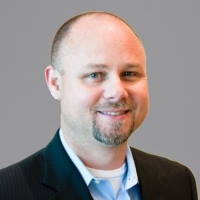 – Jason Foster – Cloud Strategy Lead, Vega Cloud – https://www.linkedin.com/in/jason-foster-1bb76b7/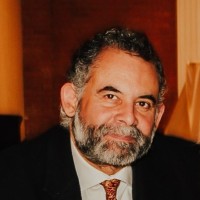 – Jose Quintana – President, Advent GX, founder of The Innovation Underground – https://www.linkedin.com/in/josequintana
Between 2019 and 2020, ransomware attacks rose by 62% worldwide, by 158%in North America alone, according to cybersecurity firm SonicWall's 2021 report. The FBI received nearly 2,500 ransomware complaints in 2020, up about 20 percent from 2019, according to its annual Internet Crime Report.
Join us to get an insight on the reason and dynamics behind this cyber threat and how quickly it is evolving into multi-stage attacks as well as preventive measures to protect your IT infrastructure.
SEPTEMBER 2021
Dr. Marco A Palma : Presenting Texas A&M Human Behavior Laboratory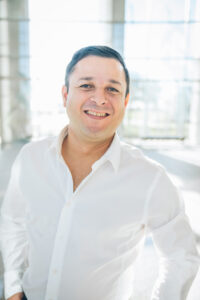 Decades of research have revealed that humans are not the rational, thoughtful decision makers they were once believed to be. Rather, human decisions and choices are highly influenced by affective/emotional reactions and the context in which decisions are made. From interacting with products, services, other humans and intelligent machines, our decisions and choices are heavily influenced by our surrounding. Marco will provide an overview of the human behavior lab ongoing efforts to integrate neurophysiological data to better understand, predict and change human behavior.
Dr. Marco A Palma is a Professor in the Department of Agricultural Economics at Texas A&M University. His areas of interest are consumer economics, experimental and behavioral economics and neuroeconomics. Dr Palma is a Texas A&M Presidential Impact Fellow and the Director of the Human Behavior Laboratory, a transdisciplinary facility that integrates state of the art technology to measure neurophysiological responses of human decision-making.
JULY 2021
Nathan Keller : Exergaming in Space – VR, Exercise, and Enhancing the Future of Exploration
Space is hard, and the farther you go, the harder it gets.  With the additional challenges of long-duration human exploration missions come opportunities to further innovate and integrate emerging technologies.  In our study we have combined virtual reality gaming with flight-tested exercise protocols and a prototype all-in-one cardio and resistance machine. Development pipeline and preliminary results are presented here.
Nathan Keller is completing his doctoral degree in the exercise physiology program of Texas A&M's Kinesiology department.  He earned his undergraduate degree in health and human fitness from Texas Christian University in 2003. Nathan left a career as a high school science department head to pursue his first love: the human exploration of space.  To that end he's joined Ana Diaz-Artiles' Bioastronautics and Human Performance Lab where he hopes to complete his thesis with a focus on the physiological responses to Artificial Gravity.
Presentation Video: https://vimeo.com/662114658
JUNE 2021
Eric C. Wagoner :: Game Development using Unreal Engine 4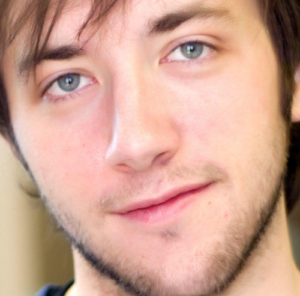 Follow along as I walk you through the process of creating a 3D video game in Unreal Engine 4!
UE4 is a complete suite of creation tools for game development, architectural and automotive visualization, linear film and television content creation, broadcast and live event production, training and simulation, and other real-time applications.
I'll demonstrate its powerful visual blueprints scripting system, live debugging tools, C++ integration, build process, data & asset workflows, user interface and level design.
Eric C. Wagoner is an indie software developer who studied Management Information Systems at the University of Houston. He has been a Project Manager for a supply chain management software company, a technical accounting consultant at NASA, a QA Automation Engineer and Game Designer at Daybreak Game Company. Eric is currently making the game Solar Scion. Check it out on Steam!
---
MAY 2021
Oscar Serrate :: What is Flutter? How does it compare to native apps in performance?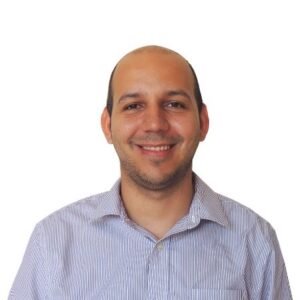 In today's world you cannot simply build an app that targets only one platform. We need multi-platform apps that can support Android, iPhone and Web apps.
One of the choices to develop an application is to do it in native code, which will have better performance but will need more talent since you will need different resources for each platform.
Another choice is to use a cross-platform development tools which require only one code base for multiple platforms and therefore easier to maintain. I will be talking about Flutter, which is an open-source Google UI Kit for building natively compiled apps for mobile, web and desktop. We will see how Flutter compares in performance to native and how it compares to other cross-platform tools.
Oscar Serrate is a Computer Engineer graduated from the University of Florida, with a master's degree in the Université Catholique de Louvain in Belgium.
Oscar worked in a research lab for a self-driving car project at the Université de Valenciennes in France.
He is the CEO/Founder of Optcorp, an Oracle Partner company in Bolivia that specialized in Oracle Primavera and Crystal Ball.
Oscar currently has a software development company which develops apps for different clients.
---
APRIL 2021
William Scott::What is the Ionic Framework, Why Should We Use it, and What Does This Mean for the App Market's Future?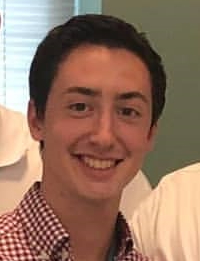 Application technology is a studly expanding field for development. Alongside iOS and Android, both desktop, web, and an idea finally taking hold with consumers: progressive web apps. With many different application options, approaching each one individually isn't a feasible option for solo developers and small businesses. How can a small group or solo developer create an application for all 5 technologies, and quickly? I will be talking about the Ionic Framework, discussing how it can solve this problem, and both the pros and cons Ionic Framework app development.
William Scott, a current freshman in college, taught himself how to program at 12 years old. Since the start of his career, he's taken particular interest in developing mobile applications for both Android and iOS. Having an active education and freedom to pursue many frameworks for development, he's gathered an educated understanding of many current methods of app development. Scott has released many apps to the app store throughout his highschool career, having experience in the mobile app store market.
---
MARCH 2021
Dr. Salih Yurttas :: Data, Information, Knowledge: Everybody knows these… or do we, really?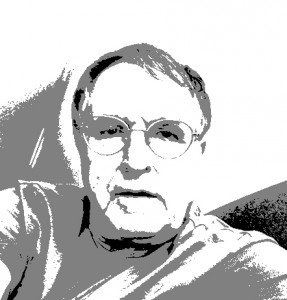 In less than a century, we have accumulated lots of data, we have information in several areas, and we are becoming more knowledgeable in every aspect of life. Is this truly a valid statement? What do the concepts of Data, Information, and Knowledge really mean? What comes first? Are they interchangeable and/or complimentary? Dr. Salih Yurttas will talk about concepts and evolutions/revolutions in computer science from the 1950's up to now.
Dr. Yurttas is a former faculty member at Texas A&M University Department of Computer Science & Engineering. He graduated with a Ph.D. in Computer Science from Ege University in Turkey in 1981. His interests lie in Distributed Object Technologies and Programming, Object-Oriented Programming, Systems, Languages, and Applications, Database Systems and Software Engineering. Dr. Yurttas received the Texas A&M University System Teaching Excellence Award in 2009.
---
FEBRUARY 2021
Jose Quintana :: GEO Spatial Data Visualization using Kepler.GL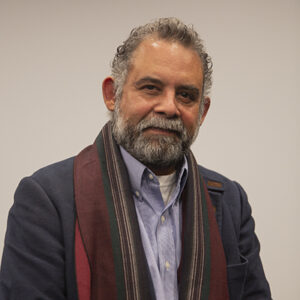 Jose will be using the data he collected from his recent trip to Tikal to illustrate GIS (Geographic Information System) viz methods using Kepler.gl, an UBER sponsored open source tool designed for geospatial data analysis. It allows technical and non-technical audiences to visualize trends in a city or region. With Kepler.gl, you can Visualize a large amount of location data in your browser. Playback geo-temporal trends over time. Explore, filter, and deeply engage with location data to gain insight.
Jose Quintana is president and chairman of the board of AdventGX, an international community and economic development firm founded in 2004 at Texas A&M University. AdventGX provides strategy development and technology-augmented solutions for underserved urban and rural communities. As a lifelong entrepreneur, Jose has started several successful companies and has acted as consultant to the states of California and Texas, as well as to many of the world's top corporations, including Nokia, Sprint, Qualcomm, Frito-Lay, Schering-Plough, Disney, Lockheed, Sun Microsystems, Verizon, and Novartis International.
---
NOVEMBER 2020
Jamieson Becker :: Building a Software Startup From the Ground Up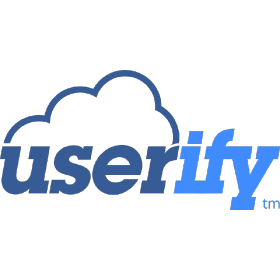 Building a software startup, like any other startup, is no easy feat. The hours are long and the work can be challenging, but the journey can be immensely rewarding! As with other types of startups, there are many ways to source funding, but software startups are unique in that they generally need very little working capital to launch, which opens up new avenues for founder success.
This presentation will cover the non-technical aspects of building a software startup and presents some alternatives to the venture capital model, as well as offering some suggestions on successful VC engagement, with a focus on building profitable startups outside of Silicon Valley and the Sand Hill Road corridor.
Jamieson Becker is the founder of Userify, which enhances customer security with easy to use tools to manage critical developer and engineer SSH login keys across the cloud.
---
DECEMBER 2020
Tom Peck :: Build a Call Center in Twenty Minutes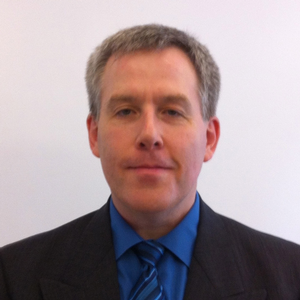 Tom Peck will explain how to use Amazon Connect (part of AWS) to create a cloud-based call center for small, medium and large companies. The presentation will be very interactive and will show how to use Connect to create a phone number for people to call in, listen to messages, be routed to agents, etc. We will see some advanced features like Lex which can handle natural language processing (you can speak your requests instead of using a "press 1 for sales, press 2 for support" type of input), and using Lambda functions to make the call more interactive.
Tom is a software developer with over 30 years of experience building commercial software applications. He currently works as an AWS consultant.
---
OCTOBER 2020
Cody Marx Bailey:: DeFi: A peek into the future of global financial systems [powered by blockchain]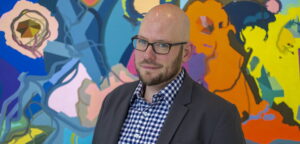 Cody will be covering new financial technologies and protocols that are in use or being built on top of blockchains.
Cody is a veteran in the blockchain and cryptography space. He began working with cryptographic libraries and tools in the mid 90s while in middle and high school. After high school he went on to work for several silicon valley startups mainly focusing on early Linux infrastructure development. Next he went on to work with the NSA and Department of Defense in signals intelligence. In 2013 he started working on different technologies surrounding the blockchain. In 2017, he co-authored the ERC-721 Non-Fungible Token standard on the Ethereum Network. Since then he has been developing financial blockchain products and has recently lectured at universities and spoke at the World Economic Forum on the merits and promises of blockchain.
Presentation video
---
AUGUST 2020
Peter Bastian :: Keeping Up With The Tech Revolution: How I Learned to Stop Worrying and Love Coding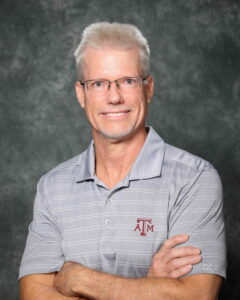 Peter will discuss his experiences as a self-taught coder over the last 35+ years of the tech revolution, and discuss examples of data analytics/data science as used in the oil and gas industry, and with public COVID-19 datasets.
Peter Bastian is a career reservoir engineer with over 35 years of oil and gas industry experience, and is currently President of Mosaic Petroleum Analytics LLC, where he is focused on the development of workflows and evaluation methodologies to support MPA's initiatives. Since 2001, Mr. Bastian has worked for several companies focused on developing unconventional assets such as the Horseshoe Canyon CBM play in Alberta and the Montney in NE BC. Prior to this, Mr. Bastian was a reservoir engineering consultant and manager for Schlumberger's Data and Consulting Services, and at S. A. Holditch and Associates, Inc., where his duties included development of Holditch's reservoir simulation software.
Mr. Bastian is also a Professor of Engineering Practice in the Department of Petroleum Engineering at Texas A&M University, where he teaches the Capstone Design course and Reservoir Simulation and hosts a Petroleum Engineering Excel Users Group.
---
JULY 2020
Dave Jones :: Julia
Local software developer extraordinaire, Dave Jones, will evaluate the Julia programming language against Python for use in numerical computing.  Julia is an exciting new programming language for numerical work and general programming that has garnered much attention.  At this month's software developers 
cartel
, Dave will discuss how he evaluates programming languages.  Along the way, we'll learn a bit about the Julia language, and, as an added bonus, we will run some simple epidemiology models in both Julia and Python/NumPy and discuss some things the general public should know about epidemiology models during the COVID-19 crisis.  There should be something for everyone in this presentation — Julia, Python, software performance evaluations and COVID-19 modeling.
Dave has more than twenty-five years of professional experience in programming, software design and general consulting – working with languages ranging from 4GLs to "ones and zeros", and working with machines ranging from mainframes to embedded systems. Dave presently works as a software developer, researcher and consultant at Knowledge Based Systems, a nationwide consulting firm headquartered in College Station, Texas.
---
MAY 2020
Chris Zimmerman :: Crystal
Chris Zimmerman will be speaking about Crystal, an up-and-coming programming language with syntax inspired by Ruby, but with an LLVM backend that allows for efficient compilation to native code.  Crystal provides static type checking and an advanced macro system, yet has the feel of a higher-level scripting language.  With Python currently dominating data science and machine learning, often at the cost of performance, Crystal provides an alternative that offers the same ease of use, with easier to achieve speed.
Chris is a software engineer with Premiere Digital Services who specializes in high performance numerical computing and machine learning.  After developing a passion for data science while working for a startup researching high accuracy presence detection, Chris continues to further this interest by actively contributing to the open source data science stack, as well as maintaining several numerical libraries written in Crystal.
---
APRIL 2020
Dan Goldberg :: GIS in support of COVID-19 tracking and prevention.
Dan Goldberg is the Director of the TAMU GeoInnovation Service Center. He will talk about the use of geocoding in public health and how GIS can support COVID-19 tracking and prevention.
---
JANUARY 2020
This month, Pecha Kucha is teaming up with the Software Developer's Cartel to host a special event featuring presentations about technology!
We will be hearing from the following speakers:
– Brett Cornwell
– Caleb Holt
– Shelly Tornquist
– Jeremy Pennington
– Trevor Williams
---
SEPTEMBER 2019
Dr. Stephanie Paal :: Augmenting existing civil engineering practices with artificial intelligence: bringing forth the next generation of "physics-based models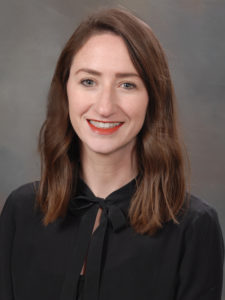 A fundamental understanding of the knowledge that can be gained from artificial intelligence when applied within the realm of civil engineering will have a translational impact on the analysis, design, maintenance, and construction of civil infrastructure. With models firmly grounded in real-world data, material and structural properties and behavior can be precisely predicted from each other without computationally expensive analytical or empirical evaluations. Moreover, by integrating artificial intelligence and physics-based models, transformative insights into the behavior of materials and structures and their relation to one another can be discovered, actuating next-generation modeling approaches, experimental methods, empirical relations, designs, and construction methods. In this presentation, a general framework for AI-based understanding of structural performance will be demonstrated and novel AI models aimed at predicting the seismic performance of reinforced concrete components, even when large amounts of data are not available will be introduced. A comprehensive comparison of the novel AI-based approaches with traditional empirical and modeling approaches popularly used in the field will also be presented, and integration with more advanced emerging technologies such as UAS will be discussed.
Dr. Paal is a tenure-track Assistant Professor in the Zachry Department of Civil Engineering at Texas A&M University. She joined the faculty at Texas A&M in the Fall of 2016 after completing a three year post-doctoral fellowship in the School of Architecture, Civil and Environmental Engineering at the Ecole Polytechnique Federale de Lausanne (EPFL). She received her Master's and Doctoral degrees in Civil Engineering from the Georgia Institute of Technology in Atlanta,
Georga in 2011 and 2013, respectively. Additionally, she received a B.S. in Architectural Engineering from the University of Texas at Austin in 2011. Dr. Paal has extensive background knowledge and expertise in machine vision and machine learning and applications of these technologies in infrastructure and structural condition assessments and other infrastructure-related practices.
Dmitriy Shatalov :: Optimizing public school's tech budget while creating jobs in our community.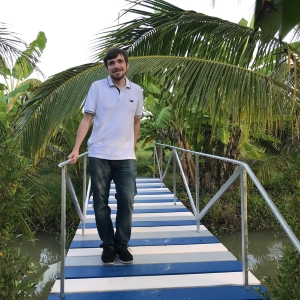 The goal is to present a business model that will save public schools and other educational facilities money on buying, maintaining and upgrading computer equipment. While doing so, the business will provide jobs (and internships in the summer) in the Bryan/College Station area.
In conjunction with the business model, we will also discuss the Right to Self-repair movement (https://repair.org/stand-up ) and I will provide some (mostly unknown) household tips and tricks about maintaining and repairing you own computer at home.
Dmitriy Shatalov graduated from Texas A&M University with a degree in Mathematics and Physics. He previously worked as a Programmer and Manager at M4C (Texas A&M), Technical Support Representative in Wifi Networks (ViaSat) and High School Teacher. Dmitriy currently works as a Project Coordinator at AdventGX and Technical Advisor at the Fronds in Zanzibar Resort project.
---
AUGUST 2019
Clint Arnett :: TEEX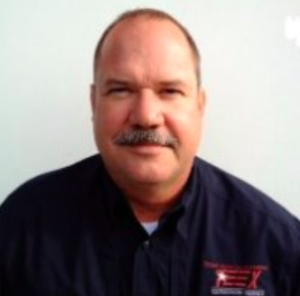 Clint Arnett is Training Manager at Texas A&M Engineering Extension Service (TEEX) Emergency Services Training Institute and he also manages the Urban Search & Rescue Response Technology Program.
Marci Corry :: SAFE 2 SAVE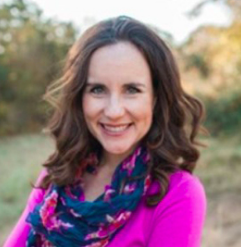 After a student lost his life from a driver texting in College Station, Texas, Marci Corry decided to make an impact on safe driving in communities throughout Texas. After researching behavior change and observing that her young children responded well to positive reinforcement, Corry decided to encourage people in a positive way to stay off their phones while driving- thus creating the app, Safe 2 Save.
---
JULY 2019
STEM-VRSE (Science, Technology, Engineering, and Mathematics – Virtual Reality in Supporting Education) exists as a 501(c)(3) organization to address the development of a STEM literate population by supporting early career STEM researchers and empower STEM teachers. STEM-VRSE currently acts as a non-profit in College Station, TX, providing cutting-edge support for early career STEM researchers as well as empowering STEM teachers in the K-University education system. As a result, STEM-VRSE possesses access to both early career STEM researchers and pre-service and in-service STEM teachers. The vision of STEM-VRSE centers on the support of early career STEM researchers and the empowerment of STEM teachers in the K-University education system. Our vision, although limited at this time in the scope of working with only a handful of researchers and teachers, anticipates working with thousands of researchers and teachers in both the US and internationally. Our mission allows us to support early career STEM researchers in University and other research environments as well as empower STEM teachers in the K-University education system. Our core values include community building, distributed expertise, and integrity-based interactions with all actors involved in STEM research and education.
https://www.stemvrse.org
Katherine Crabill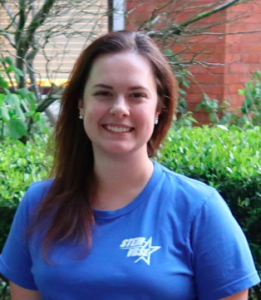 Katherine Crabill is a specialist in teaching and conducting research in the physical sciences. Obtaining her MS in Oceanography from Texas A&M University in 2017, her professional experiences include teaching undergraduate oceanography courses at Texas A&M University, managing several physical science laboratories and assisting graduate students in research and presentations. Her current research interests combine her studies of the physical world and the influence of virtual reality to further knowledge and understanding for consumers of research.
Dr. Dane Bozeman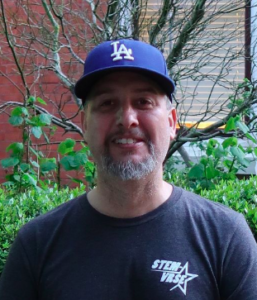 Dr. Dane Bozeman has specialized in human cognition during his career. He completed the PhD in Education, Curriculum, and Instruction in 2010 from Texas A&M University. He has published in peer-reviewed journals, textbooks, and government reports – as well as spoken at multiple conferences – on science education policy, social cognition, and research methods. His current research interests center on the use of augmented and virtual reality in social cognition systems and works with early career STEM researchers to integrate AR and VR in research and education.
---
JUNE 2019
Dr. Deanna Kennedy :: Using Lissajous information to navigate dangerous landscapes: A guide for performing complex bimanual tasks.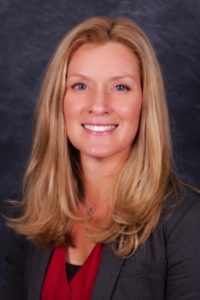 Dr. Deanna Kennedy is an Assistant Professor in the Department of Health and Kinesiology and the Director of the Motor Neuroscience Lab at Texas A&M University. Her research addresses theoretical questions related to motor synergies and bimanual coordination as well as more applied questions that have important implications for stroke rehabilitation and aging. Dr. Kennedy has over 20 published manuscripts in such journals as: Experimental Brain Research, Neuroscience Letters, and Psychological Review. In addition, she has over 30 national and international presentations. Dr. Kennedy currently teaches Developmental Issues in Motor Neuroscience, Lifespan Motor Development and Motor Learning.
The ability to coordinate movements between two or more limbs is important for many activities of daily living. Bimanual coordination patterns are difficult to effectively perform when the two limbs are required to perform different movement patterns, move at different velocities and/or move different amplitudes. However, when participants are provided Lissajous information they can quickly tune-in complex bimanual patterns once thought to be difficult or near impossible to perform. The use of LIssajous figures to guide the performance of complex bimanual task will be discussed.
Anthony Marrical :: Blazor 
---
MAY 2019
Ed Grannan :: Introduction to Agile with Scrum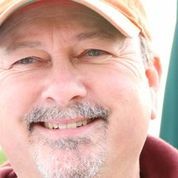 The introduction to Agile with scrum is a high-level overview of the Agile manifesto and guiding principles. The overview also dives a little deeper into the Scrum methodology with guidance on format, implementation, and deliverables. This presentation is for anyone whom would like to learn how to manage a project of any type utilizing the Agile with Scrum methodology.
Ed is an experienced Project Mentor specializing in the Software Development Life Cycle process. Ed has assisted multiple organizations develop repeatable, sustainable and time/cost effective SDLC, QA, and delivery processes. Ed has over 30 years experience in Hardware/Software Test and Quality Assurance. He has supported projects in a variety of industries to include Department of Defense, travel, automotive, insurance and financial. Ed has several years of experience in setup up Software Quality Assurance and Test groups, practices and processes from the ground up for both start up and established companies. He has is a CSP with the Agile Alliance and a PSM with Scrum.org.
Tom Peck :: NoSQL Databases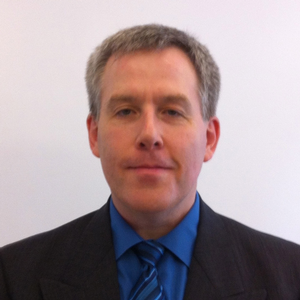 NoSQL, or non-relational, databases are very popular these days. How do they work? What are they good for? How can they scale so well? Is SQL obsolete? Tom will answer these questions and more in this talk about when and how to use a NoSQL database in your application.
Tom is a software developer with over 30 years experience building commercial software applications. He currently works as an AWS consultant.
---
APRIL 2019
Dr. Francis Quek :: Supporting Distance for Hands-On Physically-Oriented Learning through TelePresence Robotics with Augmented Reality
Distance learning has enjoyed explosive growth, promising to provide both general and professional learning opportunities to anyone with the interest, motivation, and access to an Internet connection. However, while MOOCS and video-based instruction can work quite well for lecture and conceptual subject matter, distance instruction for more physically predicated learning that requires hands-on teaching is more difficult with current distance communication technology.
We have been conducing a project at the Texas-Mexican border where TAMU-based personnel mentored and instructed high school students in a pre-engineering program that required significant hands-on knowledge. This project uncovered the limitations of screen-based telecommunications technology for such instruction and learning. We surmised that the lack of embodied presence and language (including instructional gestures) support contributes to the disconnect experienced by our instructors and the students. We posited that supporting a more embodied-form of communication through a telepresence robot and augmenting this with visual gestural displays can help to ameliorate this disconnect. We conducted a set of short pilot experiments to explore this hypothesis and produced as set of recommendations for future distance robot and augmented-reality designs.
Francis Quek is founding director of the Texas A&M Institute for Technology-Infused Learning (TITIL) and Professor of Visualization, and Computer Science and Engineering and Psychology – by courtesy. He joined Texas A&M University as an interdisciplinary President's Signature Hire to bridge disparities in STEM. Formerly he has been the Director of the Center for Human-Computer Interaction at Virginia Tech.  Francis received both his B.S.E. summa cum laude (1984) and M.S.E. (1984) in electrical engineering from the University of Michigan.  He completed his Ph.D. in Computer Science at the same university in 1990. Francis is a member of the IEEE and ACM.
He performs research in Human-Computer Interaction (HCI), learning sciences and technology, embodied interaction, embodied learning, HCI for accessibility (especially for individuals with blindness), multimodal verbal/non-verbal interaction, multimodal meeting analysis, vision-based interaction, multimedia databases, medical imaging, assistive technology for the blind, human computer interaction, computer vision, and computer graphics.
---
MARCH 2019
Kentaro Iio :: Visualizing the Invisible
The world is full of "invisible" phenomena. Kentaro talks about three dimensions of data visualization through SAFE 2 SAVE's recent GIS application and transportation safety.
Kentaro Iio is a graduate student seeking a Master of Science in Civil Engineering at Texas A&M University. He studied behavioral science at Osaka University and has experience in producing raster and vector graphics for more than 10 years.
Steven Jones :: Impact of Technology and Advertising on Television
There is a simple question that has become more and more difficult to answer over the last decade…What is television? Steven, will share insights on how advertising has impacted the evolution of television and illustrate what is in store for the future. LogoBar is a patented digital advertising technology that was created by a consumer who identified a major problem: advertisers are wasting billions of dollars a year on ads that consumers aren't watching. LogoBar brands the components of streaming media players and empowers advertisers to interact with viewers while a video is playing and without disrupting or delaying the content.
As Chief Strategy and Operations Officer, Steven B. Jones is responsible for the vision, strategic direction and delivery of LogoBar's products and services. Previously, Jones was one of the co-founders of AdoTube, an industry leading global video advertising technology at the forefront of in-stream advertising that pioneered the "Polite Pre-Roll," which influenced dismissible feature as a digital ad industry standard. After AdoTube was acquired in 2011 by Exponential Interactive, Steven scaled AdoTube across more than 25 countries before taking on the role of Executive VP overseeing Advertising Operations and Solutions for Exponential's digital media divisions (AdoTube, AppSnack, Firefly Video, and Tribal Fusion) servicing brand advertisers globally. Earlier in his career Steven held various different roles at major advertising agencies (360i, OMD, Deutsch, Lowe) leading digital media strategy and buying for Fortune 500 brands (i.e. NBCU, Viacom, Bank of America, J&J, AOL, Monster, ING, and more). Steven graduated from the University of Michigan.
---
FEBRUARY 2019
Bernie Acre :: Cyber Security Awareness Program – Why? Where to Start? How do we get Where?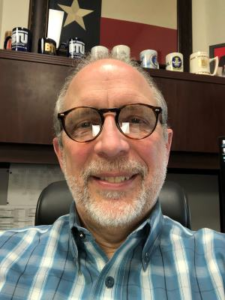 Bernie Acre will talk about what a Cyber Security Awareness Program is. One of the key elements to remember is that an awareness program really is not about "awareness." An awareness program is about training and changing employee behavior enough that it increases your team's ability to consciously make more secure decisions.
Bernie Acre is the Chief Information Officer at the City of Bryan. He has been involved at numerous levels of technology for 38 years. Bernie Acre served in the USAF for 20 years, all in technology, and spent 18 years working in the government administration industry, in a combination of municipal and electric utilities. He is skilled in Budgeting, Operations Management, Analytical Skills, Government, and Contractors.
Dave Jones & Chris Zimmerman :: Docker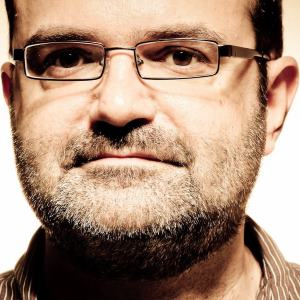 Dave Jones and Chris Zimmerman will speak about Docker.  They will discuss the problems Docker solves for businesses and institutions, and they will demonstrate a sample Docker deployment.  If your business or institution could benefit from better testing platforms, improved scalability, DevOps efficiency improvements, reduced downtime or more realistic development environments, Docker may be part of the solution.  Docker is freely available, and was rapidly adopted by the software engineering and systems administration communities as "state-of-the-art" after its 2013 release.
Dave has more than twenty five years of professional experience in programming, software design and general consulting.  Chris is a recent (2017) graduate of Grove City College, with a Bachelor's degree in Computer Science — while in college he developed a strong interest in DevOps, distributed systems and scalability issues and was part of a team that won college-level entrepreneurship awards, all of which contributed to his interest in Docker.  Dave and Chris are both on the technical staff at Knowledge Based Systems, a consulting firm headquartered in College Station, with offices around the country.
---
DECEMBER 2018
Scott Smith :: Cybersecurity Differences in OT and IT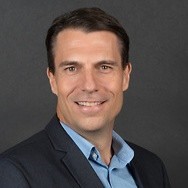 This talk will highlight some of the differences between Operation Technology (OT) and Information Technology (IT) and how traditional IT security practices may not work in OT environments.
Scott Smith is the Chief Information Security officer for the City of Bryan. He is responsible for cyber security as well as compliance for the NERC CIP, PCI DSS, and CJIS standards requirements. His expertise is in Information Security Management, Physical Security Management, IT Compliance Management, CIS Controls and Benchmarks and Critical Infrastructure Protection.
Prior to this position, Mr. Smith spent the previous 11 years as the Manager of IT Operations for Bryan Texas Utilities overseeing the utilities infrastructure, security and compliance programs. He lead a highly technical and business critical IT Operations division, responsible for managing technical aspects of multi-million dollar projects. Scott is a member of Infragard, ISSA, ISACA, and holds active CISSP, CGCIO and ITIL Foundations certifications.
Scott is a graduate of Texas A&M University where he was a student-athlete playing on the 1993 Southwest Conference Champion and College World Series baseball team.
Rajat Rajbhandari :: Blockchain: A Trust Protocol That Will Change Commerce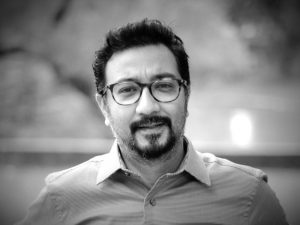 This talk will give a high-level overview of blockchain fundamentals and then dive into a few specific use cases.
Rajat Rajbhandari, PhD is a CEO and Co-founder of a startup dexFreight that is building a decentralized logistics platform built on blockchain technology. Prior to dexFreight, he spent over a decade at Texas A&M Transportation Institute, the largest university -based transportation research institute. He is an expert in transportation and logistics systems, connected transportation as well as blockchain technology. He has spoken about blockchain fundamentals at over dozen events to over 3000 people including SxSW. Automated Vehicle Symposium, ETH Memphis, Blockchain in Oil and Gas, Blockchain in Transport Alliance, Blockchain for Supply Chain. He has also appeared in Wall Street Journal, IBT, USA Today, Journal of Commerce, Yahoo News, FreightWaves, Bitcoin Mag, CoinReport and more.
---
NOVEMBER 2018
This month, we will host 8 teams of Texas A&M computer science students who will present their Digital Entrepreneurship class project. Dr. Paula deWitte's Digital Entrepreneurship class introduces Computer Science students to the concepts and practices of technology entrepreneurial thinking to develop and transition innovative software concepts and ideas into viable products.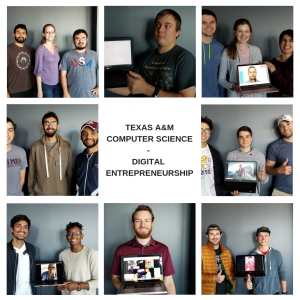 Team 1 – Amazing Travel :: Sarra Bounouh, Hayley Eckert, William Newman, Lasse Starklit
Team 2 – IDLE :: Julian Alvarez, Amir Karimloo, Jace Key, Julio Maldonado Guzman
Team 3 – Travelocal :: Vinayak Chetlapalli, Jasmin Cho, Anthony Paulino, Ethan Wright
Team 4 – Fair Breeze :: Patrick Condra, Aman Goyal, Courtney Walker
Team 5 – Banano Empires :: Jonathan Burk
Team 6 – Team Litehouse :: Jonathan Brosnan, Zachary Hudnall, Bishop Lopez, Rishub Mishra
Team 7 – Digital Hangar :: Maxwell Melcher, Haaris Padela, Rishi Vaze
Team 8 – D.I.G. :: Austin Dauzat, Sarah Lenox, Alexis Martinez
---
OCTOBER 2018
James Kimrey :: Developing the Texas A&M Bus Routes System: A Public/Private Problem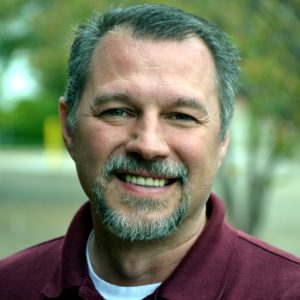 Public/Private Partnerships are currently all the rage, but what happens when a public university has a private transit system?  This talk will detail the evolution of the Texas A&M Bus Routes system from a tightly coupled web application leveraging GoogleMaps to a service oriented architecture leveraging Esri GIS.
James O. Kimrey, III began his fascination with computers at age 11, when he asked for an Atari 800 for Christmas. In 2001 he received his degree in Computer Science from Texas A&M University, and began working professionally for the Sterling C. Evans Library. While at the library he developed a lost books web application that assists Librarians in the process of identifying and tracking replacement of lost books within the main campus library branches. In 2010 he accepted a position at Transportation Services, where he designed, implemented, and maintains his most well-known web application, Bus Routes. The Bus Routes system averages 40,000 hits per day, with spikes up to 280,000 on the first day of class.
Brian Gibbs and Matthew Faulkner :: Technological Woodworking: Digital Fabrication of an Executive Conference Table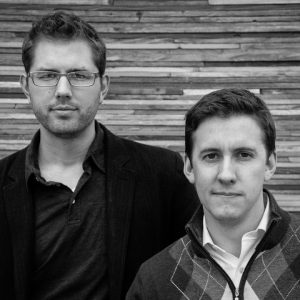 Located in the main conference room of Texas A&M University's Provost & Executive Vice President for Academic Affairs Offices, the executive conference table was designed and built to compliment and represent the impressive nature of the offices it serves. Using richly stained mahogany, strong furniture joinery, and integral power supplies with both standard receptacles and USB connections, audio/video connections, and a main communications control center, the conference table is built to serve the office for many years to come. The conference table's primary and most impressive design feature is a recessed display case featuring an LED backlit scale model of Texas A&M University's main campus protected under 1/2" tempered glass. In collaboration with the University's College of Architecture, a detailed 3D digital model of campus was generated and used to create the laser etched and cut site model. Each building was individually detailed and 3D printed as a thin shell allowing each building to glow from the backlit LEDs. At the time of installation in April 2015, the campus model was one of largest implementations of 3D printed site models in the United States.
PACT Design Studio, LLC, a full-service, award winning architecture firm with over 150 completed projects throughout the Brazos Valley, Texas and the country, was co-founded in 2012 by Brian Gibbs and Matthew Faulkner. The PACT Design Studio team understands the unique scheduling and deliverable requirements for both public and private sector clients and is committed to providing outstanding design on schedule and within budget.
---
SEPTEMBER 2018
Tom Peck :: Lambda Deep Dive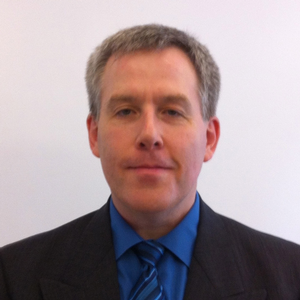 Software development practices are switching more and more to Serverless computing as a way to control costs. Amazon's solution to Serverless computing is called Lambda. In this talk, you will learn how to use Lambda and other AWS features to build your web back end without servers. Tom will demonstrate the the structure of a Lambda function, how to trigger it from a web URL, how to get input parameters and return data. From there, we will look at other uses for Lambda functions.
---
AUGUST 2018
Dr. Anthony Knap :: "What if the past were a poor guide to the Future?"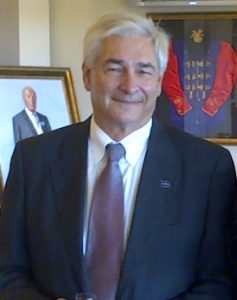 The climate is changing naturally with anthropogenic forcing. It is predicted that as the mean changes the extremes will as well. This talk will focus on what we know about the ocean, how we measure it and what we will need to do in the future. One focus will be what we are trying to learn from the 2017 storm Hurricane Harvey from its rapid intensification to the fact it is one of the first major storms to make landfall on the US in the longest major hurricane drought for 150 years.
Dr. Anthony Knap: Director, Texas A&M Geochemical and Environmental Research Group. Professor Department of Oceanography. James Whatley Endowed Chair of Geosciences
Sarah Knight :: "Protecting Software-based Innovation"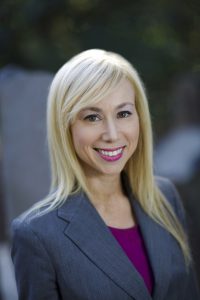 Mobile App and Artificial Intelligence considerations, Open Source, Patents, and Design Aesthetics.
Sarah Knight is a patent attorney and founder of Talem IP Law, an Intellectual Property Law boutique in Gainesville, FL. She holds a Bachelors and Masters in Electrical Engineering and represents clients in high tech industries including commercial software products, medical imaging, and computer processors.
---
MAY 2018
Kwasi Perry :: The Journey from Non-Developer to Mobile App Developer.
Kwasi Perry, Founder of UAV Survey Inc and his new company AppDev77 will speak on his ongoing journey from a non-developer to a mobile app developer. In his talk he will speak on the reasons why he got into app development and detail the challenges and obstacles experienced on the way. The software used, code examples, educational resources, best practices, design and programming techniques will all be discussed from the perspective of a new professional. Seasoned software developers will be amused, and potential future developers will leave emboldened and inspired.
Kwasi Perry is the Founder of UAV Survey Incorporated, a company that provides drone based services such as infrastructure inspection, mapping, aerial surveying, consulting, and training. UAV Survey Inc has clients in Oil and Gas, Law Enforcement, State Government, and Commercial Real Estate among others. One of the company's biggest projects to date was providing drone based damage assessment for the State of Florida's Emergency Response Team for Hurricane Matthew as well as a drone mapping project in Haiti for the University of Notre Dame. Kwasi is a graduate student in the Geoscience Department at Texas A&M on hiatus, as well as a former intelligence analyst at the National Geospatial Intelligence Agency where he provided geospatial intelligence support in Afghanistan and Washington D.C.
Chris Taylor :: MAD taco – Exploring the advantages and disadvantages of architecting a custom cloud based platform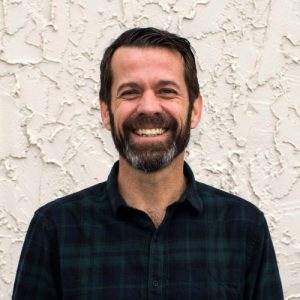 After getting an Applied Mathematical Sciences degree from Texas A&M University, Chris was looking for a way to "apply" his knowledge. He decided to learn how to build computers, manage networks and write software. After gaining some valuable on the job experience, he decided to open Connect Technologies in January of 1991 and has enjoyed creating solutions for a wide variety of businesses ever since. He loves to solve problems and make things work with a "get it done" attitude.
Chris and his wife, Sara, have three kids. They are done ushering their kids through college and starting the journey of being grandparents. He continues to challenge himself by studying the Bible, singing and playing the guitar, and running to stay fit. They love being long-time residents of College Station, Texas.
---
APRIL 2018
Josh Rizzo :: Automate Anything with IFTTT!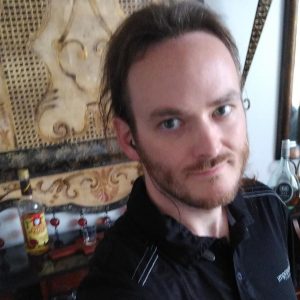 If-This-Than-That is an automation tool for connecting apps, services, and devices that do not normally integrate with each other.  IFTTT is easy enough to be used by anyone, but powerful enough to be useful even to DevOps veterans.  In this talk, we will learn how to make simple "recipes" in IFTT and explore what this tool can really do.
Josh is a Senior Consultant for Improving, with over a decade of experience in .NET, Java, and various other technologies and platforms.  Josh focuses on Scrum, web technologies, the.NET framework, Object Oriented Design, and maintaining legacy code.  He uses IFTTT to automate portions of his own to-do system, as well as his home appliances.
Jason Getz :: Challenger Center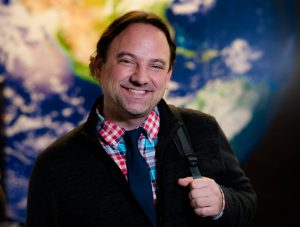 In the aftermath of the Challenger accident, the crew's families came together, firmly committed to the belief that they must carry on the spirit of their loved ones by continuing the Challenger crew's educational mission. Their efforts resulted in the creation of Challenger Center for Space Science Education. Challenger Center and its global network of Challenger Learning Centers use space-themed simulated learning and role-playing strategies to help students bring their classroom studies to life and cultivate skills needed for future success, such as problem solving, critical thinking, communication and teamwork.
Jason Getz joined Challenger Center as Director of Community Relations after a long career in marketing and fundraising. Jason got his start in the fundraising world while attending Penn State University. After finishing his degree at Penn State, he followed his passion for fundraising to the University of Connecticut where he served as the Call Center Manager. Jason then moved to Washington D.C. where he worked in fundraising at Catholic University Law School and George Washington Law School. He spent the next decade of his career raising funds for the World Wildlife Fund before moving on to the UN Refugee Agency where he developed and launched the organization's direct mail program.
Jason holds a Bachelor of Arts from Penn State University and a Master of Arts from George Washington University, as well as an advanced certificate in Wine from WSET. He is a native of Northeast PA, but now calls DC home.  He takes full advantage of living in Washington where he embodies the E.B. White quote: "I arise in the morning torn between a desire to improve the world and a desire to enjoy the world. This makes it hard to plan the day."
---
MARCH 2018
Michael Green :: Texas A&M, Emerging Tech, and Immersive Storytelling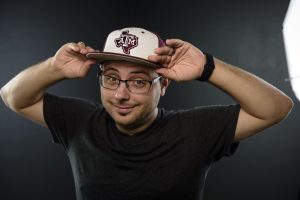 With emerging tech, audiences can now have interactive brand experiences on their own time and in their own homes. On the new digital battle field, the race is on to see who can integrate VR and other new tech into the traditional marketing mix. Texas A&M is working hard to tell its incredible wealth of stories in interesting and immersive ways. Come learn about what A&M is doing to reach new audiences in disruptive ways.
Michael is passionate about telling the Texas A&M University story in innovative and disruptive ways through emerging technologies and well-designed brand experiences. Growing up in Aggieland, he has worked as a student tour guide, was part of the team who revamped admissions marketing, and now works for the Division of Marketing & Communications doing whatever crazy ideas he can get away with. When he isn't at his desk, he is traveling and writing about flag design.
---
FEBRUARY 2018
James Wilson :: Technology in the Makerspace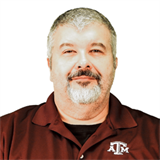 A presentation on how we use technology in the Engineering Innovation Center. From computers, lasers, robotics to drones, RFID and additive manufacturing.
Jim Wilson is a USAF veteran who received his bachelor's degree in Mechanical Engineering from LeTourneau University. He received his Masters at Texas A&M university in Education Technology. Jim has been facilitating and building academic labs for 25 years. He built the current Engineering Innovation Center in 2014 that presently serves over 4000 engineering students. Jim is currently supervising the construction of the Fischer Engineering Design Center in the Zachry Engineering complex which will open in the summer of 2018. Currently Jim serves as the Director of the Engineering Innovation Center at Texas A&M University.
Ian Soares :: Leading Not Just Managing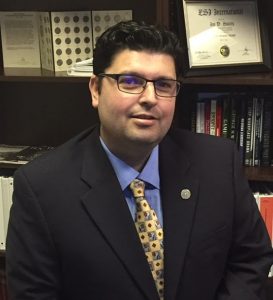 As Project Managers, we are often tasked with managing teams and individuals that we have no direct authority over.   Even in those instances where we do have authority, we are often required to manage more than just time, scope, and costs.  We need to manage expectations and attitudes for our teams, our clients, and our stakeholders as well.
In this session we will define what it means to truly lead.  We will discuss the benefits of leadership and demonstrate some tools, techniques, and best practices for gaining the confidence of our teams & stakeholders, managing expectations, and moving beyond being a manager and towards being a leader.
Ian Soares is the IT Project Manager for the City of Bryan and Bryan Texas Utilities, where he has worked for nearly 3 years. Previously he was the IT Project Manager for Brazos County where he worked for over 10 years. Prior to his career in government, he was the Vice President of Dynamic Information Systems, a private IT firm that specialized in providing technology solutions and services to community banks throughout the state of Texas. Ian also worked as a business analyst at Hewitt Associates, where he served Halliburton Energy. Ian is a graduate of Texas A&M University with a degree in History and a minor in Management Information Systems. He received his Masters Certification in IT Project Management as well as a Masters Certification in Business Analysis from George Washington University. He attributes his unique combination of Liberal Arts and technical training to his success as an analyst and project manager. Ian has always had a passion for problem solving but appreciates the value of strong communication, research, and documentation.
---
DECEMBER 2017
Quantum Robotics :: Engineering a VEX Competition Robot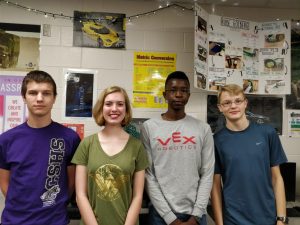 The Quantum Robotics team will delve into their engineering process as well as the difficulties involved with designing and constructing a competition-ready robot, and give a demonstration of the competition, their achievements this current season, and their latest robot's abilities in a competition environment.
Quantum Robotics is a 10-person team from College Station High School who compete in the yearly competition VEX Robotics, and their third year is in full swing. Four members will be presenting, including Scott Lenox, Danielle Payne, Joseph Ntaimo, and James Pate.
Travis Ward :: WordPress Multisite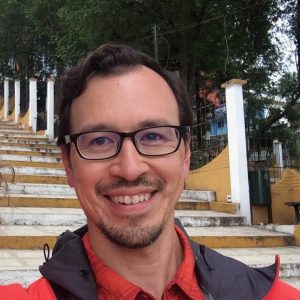 WordPress Multisite is a fantastic tool for many cases.  See how it's leveraged in the University environment and if it might be the right tool for your next big project.
Travis is a Bryan resident working with Texas A&M AgriLife managing hundreds of WordPress sites. He also runs a baseball-oriented startup, coaches youth bike racing, mines Ethereum and is finishing a Master UX certification through the Nielsen Norman Group.
---
NOVEMBER 2017
Derek Burgman :: Angular For the Web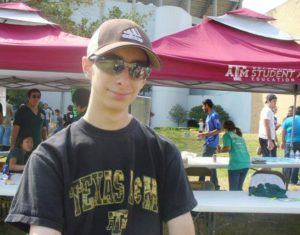 A condensed dive into Angular Web development that will explain the key ideas behind Angular. We'll also explore the technologies and software design choices that are key to Angular, such as Typescript, Webpack, Dependency Injection, and Ahead of Time Compilation.
Derek Burgman is a local entrepreneur and software developer who is currently focused on web and cloud development using Angular and Google App Engine.
Nick Madincea & Marjorie Ferrone :: A Guide to Drone Racing from Industry Bellwethers
Allow Nick and Marjorie, CoFounders of Drone Parks Worldwide to take you on a journey as you follow the exploding sport of drone racing. Learn where it came from, where it is today, and how Drone Parks Worldwide is the future of everything drone.
Nick Madincea is a twenty year old aspiring entrepeneur from Houston, Texas. Nick's path to founding Drone Parks Worldwide began when he attended his first Formula One race at the age of 2. Next Nick took to the skies at the age of 12 flying small airplanes. In the summer of '15 Nick had the idea for worldwide drone stadiums while working at a Houston lawfirm. At the age of 18 he decided to forego college and build the future of everything drone.
Marjorie Ferrone is a 24 year old aspiring entrepreneur from Houston, Texas. Marjorie's path to CoFounding Drone Parks Worldwide began while she was a midship woman at the United States Naval Academy where she first learned of drones in the military context. As Marjorie transferred to UPenn she continued to follow drone technology and it's transition into the civilian market. Today, she is foregoing a career in law to pursue the future of everything drone.
---
OCTOBER 2017
Tom Peck :: Serverless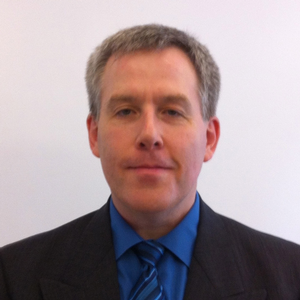 Serverless computing is the latest trend on Amazon Web Services. You can now run your business logic code without creating and maintaining virtual machines. Tom will describe three new services: Cognito, Lambda and API Gateway. These represent a new way to build web applications and back-ends for mobile apps. Your apps will have better security, lower costs, higher scalability and be easier to maintain.
Tom is a software developer with over 30 years experience building commercial software applications. He currently works on software for monitoring enterprise data centers.
Dean Brundage :: Break Out of The Loop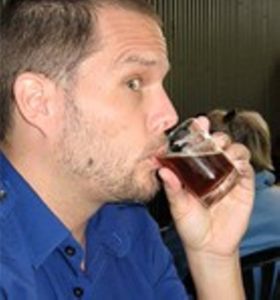 Learn how to use C++ classes to improve your arduino programming. Write more maintainable code. Dean Brundage guides us through multitasking on the arduino with independent, succinct classes that perform specific actions.  You should have an understanding of object-oriented concepts such as classes & inheritance in C++.
Dean Brundage was a software developer and system administrator in a former life.  It all started with Logo and Lego.
Agnes Flemal :: ATOM-IT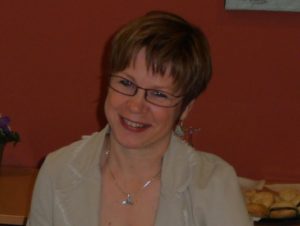 Given the fact that Internet of Things (IoT) is getting more and more importance to our digital economy, WSL wishes to stimulate the emergence of a strong dynamics related to IoT and data science in Wallonia. Atom-IT is an initiative whose aim is to offer integrated services that spans all the chain of value for products related to IoT and/or data science:
Prototyping and production of connected hardware
IoT and M2M networks
Cloud infrastructures
Data analytics solutions, including machine learning
Agnes Flemal is the Director of WSL, a Startup Advisory Service in Wallonia, Belgium that coaches persons or companies with entrepreneurial projects in areas related to engineering sciences.
---
Presentation of the $15 MergeVR Cube, a rubber cube covered with AR (Augmented Reality) markers. With the cube and appropriate apps it is possible to "hold a hologram in your hand". Very interesting possibilities for AR demonstrations and applications. See website at
https://mergevr.com/cube
.
Charlie Lindahl is a lifetime technology geek/programmer experienced in a wide range of interests including AI (Artificial Intelligence), embedded systems, DevOps, and all facets of graphics including AR, VR, and MR(Augmented Reality, Virtual Reality, and Mixed Reality).
Mason Crowson :: Web layout development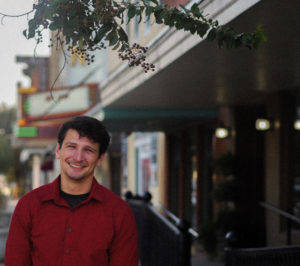 Mason Crowson will be discussing web layout development. A brief discussion over the history of web development and an introduction to CSS Grid.
​Mason Crowson has been in the hospitality industry for the last 7 years. He is a certified sommelier, a hobbyist, and a proud cat-dad.
---
AUGUST 2017
Matt Leonard (TSTAR), Dr. Joseph Morgan (MISL) & the MARS team :: From Strata-1 to Hermes.
Their mechatronics team is presenting a brief overview of their Strata-1 Experiment, an astromaterials experiment that recently returned to downtown Bryan from 1 year of operations on the International Space Station and the follow-on experiment Hermes.
Patrick Smith :: Hiring App Job Loop
Job Loop is a swipe app that connects college students with local, part-time employers.
---
JULY 2017
Cody Marx Bailey :: Introduction to Blockchain with a Focus on Ethereum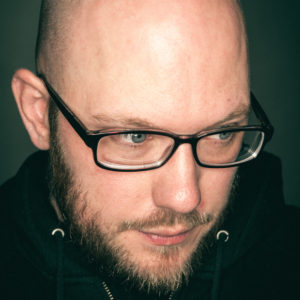 Ethereum is a blockchain implementation that is made up of many complex systems. We'll attempt to cover how the chain functions and pulls off the many promises that Smart Contracts and Digital Currencies promise. Buckle up, though, there's a lot of content to cover.
Cody Marx Bailey, a former Bryan resident, has nearly 25 years of programming background, 15 years of community development, and was an early adopter of many technologies. Today, he lives in Dallas, TX and manages a cryptocurrency hedge fund when he's not eating tacos in Mexico.
---
JUNE 2017
Robert Warden :: Existential Resonance of Heritage