Date/Time
Date(s) - 04/18/18
12:00 am - 2:00 am
Location
Grand Stafford Theater
Categories No Categories
Josh Rizzo :: Automate Anything with IFTTT!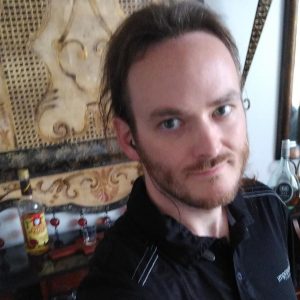 If-This-Than-That is an automation tool for connecting apps, services, and devices that do not normally integrate with each other.  IFTTT is easy enough to be used by anyone, but powerful enough to be useful even to DevOps veterans.  In this talk, we will learn how to make simple "recipes" in IFTT and explore what this tool can really do.
Josh is a Senior Consultant for Improving, with over a decade of experience in .NET, Java, and various other technologies and platforms.  Josh focuses on Scrum, web technologies, the.NET framework, Object Oriented Design, and maintaining legacy code.  He uses IFTTT to automate portions of his own to-do system, as well as his home appliances.
Jason Getz :: Challenger Center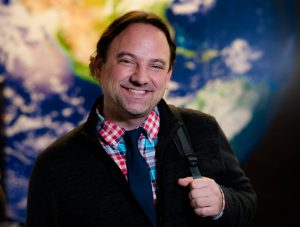 Jason Getz joined Challenger Center as Director of Community Relations after a long career in marketing and fundraising. Jason got his start in the fundraising world while attending Penn State University. After finishing his degree at Penn State, he followed his passion for fundraising to the University of Connecticut where he served as the Call Center Manager. Jason then moved to Washington D.C. where he worked in fundraising at Catholic University Law School and George Washington Law School. He spent the next decade of his career raising funds for the World Wildlife Fund before moving on to the UN Refugee Agency where he developed and launched the organization's direct mail program.
Jason holds a Bachelor of Arts from Penn State University and a Master of Arts from George Washington University, as well as an advanced certificate in Wine from WSET. He is a native of Northeast PA, but now calls DC home.  He takes full advantage of living in Washington where he embodies the E.B. White quote: "I arise in the morning torn between a desire to improve the world and a desire to enjoy the world. This makes it hard to plan the day."