Date/Time
Date(s) - 11/22/17
12:00 am - 2:00 am
Location
Ice House on Main
Categories No Categories
Derek Burgman :: Angular For the Web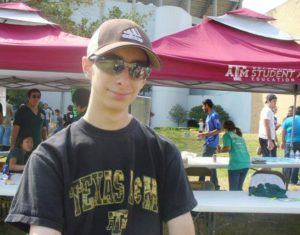 A condensed dive into Angular Web development that will explain the key ideas behind Angular. We'll also explore the technologies and software design choices that are key to Angular, such as Typescript, Webpack, Dependency Injection, and Ahead of Time Compilation.
Derek Burgman is a local entrepreneur and software developer who is currently focused on web and cloud development using Angular and Google App Engine.
Nick Madincea & Marjorie Ferrone :: A Guide to Drone Racing from Industry Bellwethers
Allow Nick and Marjorie, CoFounders of Drone Parks Worldwide to take you on a journey as you follow the exploding sport of drone racing. Learn where it came from, where it is today, and how Drone Parks Worldwide is the future of everything drone.
Nick Madincea is a twenty year old aspiring entrepeneur from Houston, Texas. Nick's path to founding Drone Parks Worldwide began when he attended his first Formula One race at the age of 2. Next Nick took to the skies at the age of 12 flying small airplanes. In the summer of '15 Nick had the idea for worldwide drone stadiums while working at a Houston lawfirm. At the age of 18 he decided to forego college and build the future of everything drone.
Marjorie Ferrone is a 24 year old aspiring entrepreneur from Houston, Texas. Marjorie's path to CoFounding Drone Parks Worldwide began while she was a midship woman at the United States Naval Academy where she first learned of drones in the military context. As Marjorie transferred to UPenn she continued to follow drone technology and it's transition into the civilian market. Today, she is foregoing a career in law to pursue the future of everything drone.