Date/Time
Date(s) - 05/16/18
12:00 am - 2:00 am
Location
Grand Stafford Theater
Categories No Categories
Kwasi Perry :: The Journey from Non-Developer to Mobile App Developer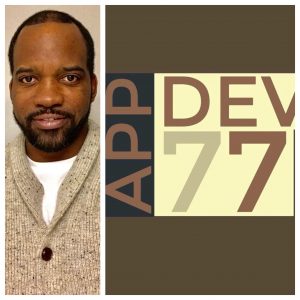 Kwasi Perry, Founder of UAV Survey Inc and his new company AppDev77 will speak on his ongoing journey from a non-developer to a mobile app developer. In his talk he will speak on the reasons why he got into app development and detail the challenges and obstacles experienced on the way. The software used, code examples, educational resources, best practices, design and programming techniques will all be discussed from the perspective of a new professional. Seasoned software developers will be amused, and potential future developers will leave emboldened and inspired.
Kwasi Perry is the Founder of UAV Survey Incorporated, a company that provides drone based services such as infrastructure inspection, mapping, aerial surveying, consulting, and training. UAV Survey Inc has clients in Oil and Gas, Law Enforcement, State Government, and Commercial Real Estate among others. One of the company's biggest projects to date was providing drone based damage assessment for the State of Florida's Emergency Response Team for Hurricane Matthew as well as a drone mapping project in Haiti for the University of Notre Dame. Kwasi is a graduate student in the Geoscience Department at Texas A&M on hiatus, as well as a former intelligence analyst at the National Geospatial Intelligence Agency where he provided geospatial intelligence support in Afghanistan and Washington D.C.
Chris Taylor :: MAD taco – Exploring the advantages and disadvantages of architecting a custom cloud based platform.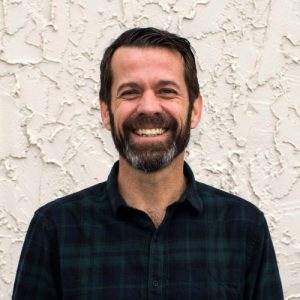 After getting an Applied Mathematical Sciences degree from Texas A&M University, Chris was looking for a way to "apply" his knowledge. He decided to learn how to build computers, manage networks and write software. After gaining some valuable on the job experience, he decided to open Connect Technologies in January of 1991 and has enjoyed creating solutions for a wide variety of businesses ever since. He loves to solve problems and make things work with a "get it done" attitude.
Chris and his wife, Sara, have three kids. They are done ushering their kids through college and starting the journey of being grandparents. He continues to challenge himself by studying the Bible, singing and playing the guitar, and running to stay fit. They love being long-time residents of College Station, Texas.