Date/Time
Date(s) - 05/17/22
6:00 pm - 7:00 pm
Location
Grand Stafford Theater
Categories
Mickie Byrd :: Cultivating and Nurturing a Local STEM Talent

Mickie will discuss the new programs that are being implemented by Byrd Academy to bring Brazos Valley students STEAM experiences in an accessible, engaging, and exciting way. During this talk, Mickie will showcase student projects and explain how they leverage additive manufacturing, electronic design, and software development techniques to prototype their inventions.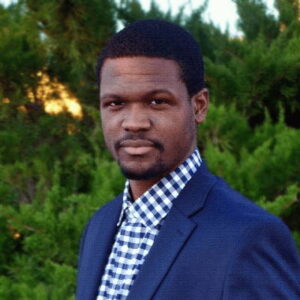 Mickie Byrd is a seasoned product development engineer, and the lead instructor at Byrd EDU, a nonprofit organization dedicated to empowering innovation for all students, by providing resources and opportunities as well as changing the STEM education conversation. He is the mind behind all of the tech that is used at Byrd Academy as well as the engineering lead for so many different tech products.
Mickie started tinkering with anything he could get his hands on as soon as he could walk and has been working on engineering projects since he was 10. Mickie started Byrd Academy because he has a passion to give kids and teenagers access to resources and knowledge because he believes in their abilities to create and solve the world's problems.