Date/Time
Date(s) - 06/21/17
12:00 am - 2:00 am
Location
Grand Stafford Theater
Categories No Categories
Robert Warden :: Existential Resonance of Heritage
Our material heritage became precious when technologies of building separated us from our past.  Over the last 30 years new technologies have provided new opportunities to connect with our past material heritage and their histories.  This presentation explores various technologies utilized in recording our heritage and the issues they present in understanding the truth of their stories.
Robert Warden, is a registered architect, electrical engineer, and educator.  As an educator, Professor Warden has used his own interdisciplinary background as a model for research, education, and practice, assembling interdisciplinary project teams to tackle problems in Historic Preservation, engineering, heritage tourism, and design. He is currently Interim Department Head of Architecture at TAMU.
Andrew Erwin :: MVC Tools and Applications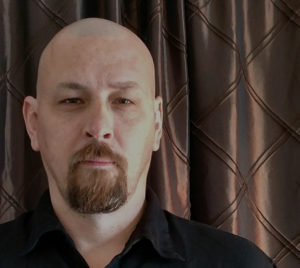 Andrew Erwin will outline the history of the MVC architecture and give some examples of moderns frameworks that use it. He will also give a short demonstration of Laravel, a popular PHP MVC framework.
Andrew Erwin has been a web and application developer for more than 15 years.  He has worked with many platforms, frameworks and languages. Currently he is working as a freelancer.