Date/Time
Date(s) - 02/21/18
12:00 am - 2:00 am
Location
Grand Stafford Theater
Categories No Categories
James Wilson :: Technology in the Makerspace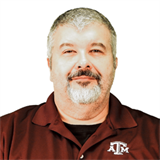 A presentation on how we use technology in the Engineering Innovation Center. From computers, lasers, robotics to drones, RFID and additive manufacturing.
Jim Wilson is a USAF veteran who received his bachelor's degree in Mechanical Engineering from LeTourneau University. He received his Masters at Texas A&M university in Education Technology. Jim has been facilitating and building academic labs for 25 years. He built the current Engineering Innovation Center in 2014 that presently serves over 4000 engineering students. Jim is currently supervising the construction of the Fischer Engineering Design Center in the Zachry Engineering complex which will open in the summer of 2018. Currently Jim serves as the Director of the Engineering Innovation Center at Texas A&M University.
Ian Soares :: Leading Not Just Managing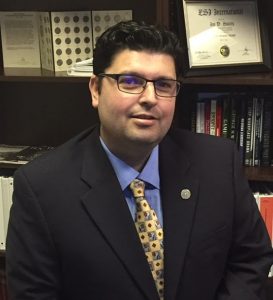 As Project Managers, we are often tasked with managing teams and individuals that we have no direct authority over.   Even in those instances where we do have authority, we are often required to manage more than just time, scope, and costs.  We need to manage expectations and attitudes for our teams, our clients, and our stakeholders as well.
In this session we will define what it means to truly lead.  We will discuss the benefits of leadership and demonstrate some tools, techniques, and best practices for gaining the confidence of our teams & stakeholders, managing expectations, and moving beyond being a manager and towards being a leader.
Ian Soares is the IT Project Manager for the City of Bryan and Bryan Texas Utilities, where he has worked for nearly 3 years. Previously he was the IT Project Manager for Brazos County where he worked for over 10 years. Prior to his career in government, he was the Vice President of Dynamic Information Systems, a private IT firm that specialized in providing technology solutions and services to community banks throughout the state of Texas. Ian also worked as a business analyst at Hewitt Associates, where he served Halliburton Energy. Ian is a graduate of Texas A&M University with a degree in History and a minor in Management Information Systems. He received his Masters Certification in IT Project Management as well as a Masters Certification in Business Analysis from George Washington University. He attributes his unique combination of Liberal Arts and technical training to his success as an analyst and project manager. Ian has always had a passion for problem solving but appreciates the value of strong communication, research, and documentation.