Date/Time
Date(s) - 04/20/21
6:00 pm - 7:00 pm
Categories No Categories
William Scott::What is the Ionic Framework, Why Should We Use it, and What Does This Mean for the App Market's Future?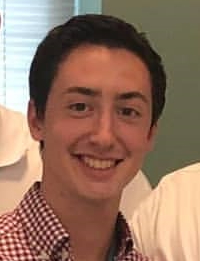 Application technology is a studly expanding field for development. Alongside iOS and Android, both desktop, web, and an idea finally taking hold with consumers: progressive web apps. With many different application options, approaching each one individually isn't a feasible option for solo developers and small businesses. How can a small group or solo developer create an application for all 5 technologies, and quickly? I will be talking about the Ionic Framework, discussing how it can solve this problem, and both the pros and cons Ionic Framework app development.
William Scott, a current freshman in college, taught himself how to program at 12 years old. Since the start of his career, he's taken particular interest in developing mobile applications for both Android and iOS. Having an active education and freedom to pursue many frameworks for development, he's gathered an educated understanding of many current methods of app development. Scott has released many apps to the app store throughout his highschool career, having experience in the mobile app store market.